Clinicians & Administrators
At Welltrack Boost, we're constantly thinking about new and innovative ways to approach mental health care.
The research tells us repeatedly that students are experiencing increasing levels of stress, anxiety and depression and resource availability and stigma is creating delays in getting care.
Welltrack Boost provides immediate, confidential, and accessible care for student mental health and wellness. Whether it is utilized independently as self-help or in combination with face to face therapy, Boost inspires growth and empowers healing.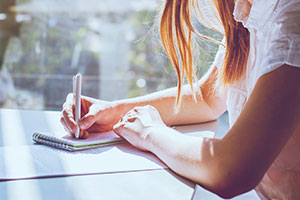 ASSESSMENT
Boost uses the DASS-21 as our Wellness Assessment. It is a quick 5 minute assessment designed to retain students attention and provide immediate feedback on their levels of stress, anxiety and depression. Additional questions specific to your organization can be added onto the assessment if needed while keeping an eye on brevity.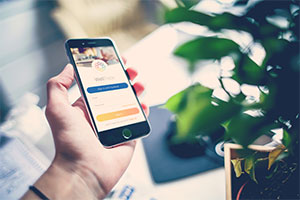 SELF-HELP
Our self help therapy courses cover core issues like anxiety, depression and sleep while also exploring other aspects of wellness including resilience and purpose. Courses are delivered in short informational video bites, designed with an emphasis on actionable steps and creating healthy habits.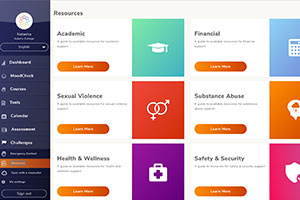 RESOURCES
Integrate your on-and off-campus resources for academic, financial, health and wellness, substance use, safety and security, and sexual violence into Boost. Individual students will be recommended a customized suggestion based on which areas they indicate they need more support.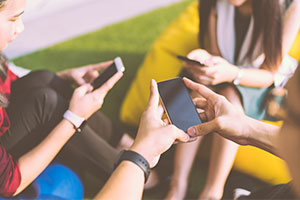 INSIGHTS
Boost's aggregated data sets provide your team with valuable insights into your organization's behavioral health needs as a whole. This includes which issues are most prevalent on your campus, identifying students who may be at risk, how many students have improved their mental health over time and insights into resource use.
Although the stigma surrounding conversations about mental health is improving, progress has been limited by the lack of easy access to mental health services both on- and off-campus. We think students shouldn't have to wait for the next open appointment, or be squeezed into conventional therapy styles they're uncomfortable with or unprepared for. That's why we created Welltrack Boost's suite of online wellness tools.
Welltrack Boost's self-guided, clinically-supported CBT based tools help users assess, understand, and work on their behavioral health and wellness on their own devices and schedules.  Data-driven, on-demand, online and cost-efficient – this is the missing piece in the continuum of mental health care.
Welltrack Boost was founded by a clinician and is based on research conducted at the University of New Brunswick. 
Boost uses a number of innovative features to help busy students live their lives in more emotionally and mentally healthy ways.
Boost your clients' resilience, confidence, and emotional intelligence with our user-friendly digital toolkit. We're already plugged into our phones at all times. It's time to use that connectivity to plug into how we're feeling, and how we can feel even better.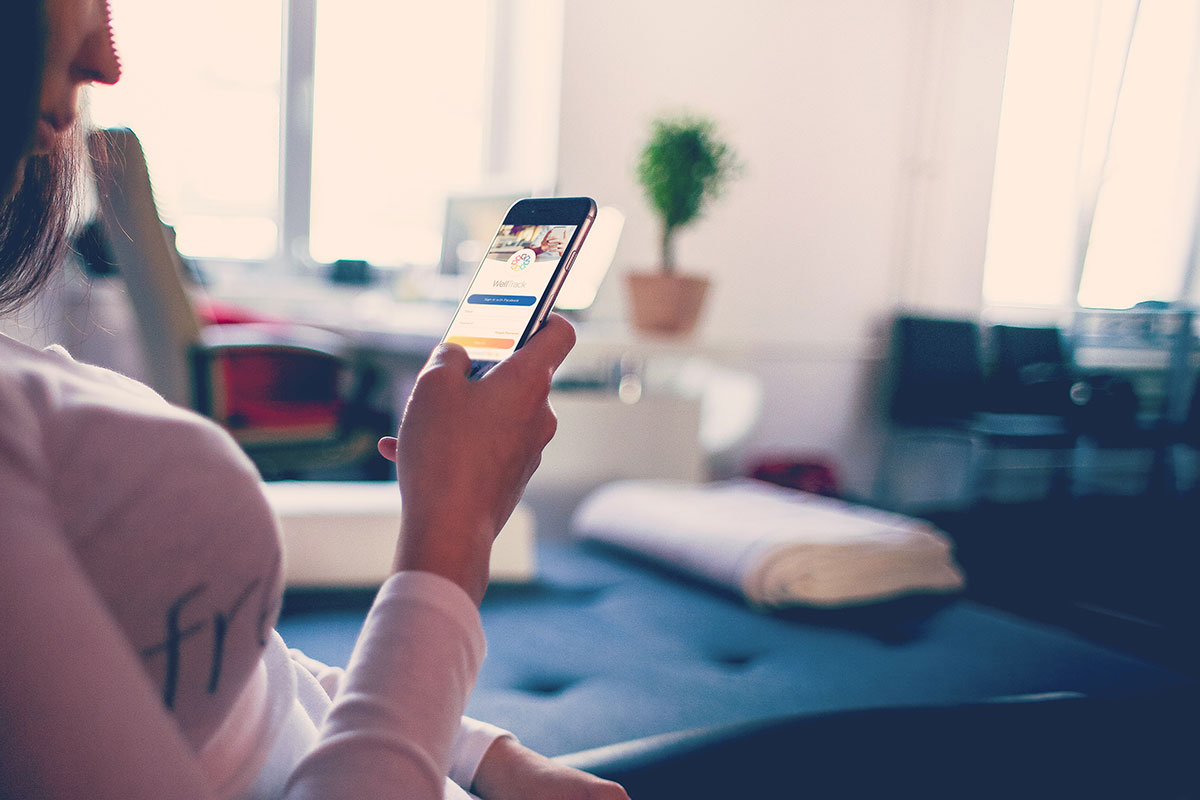 For Clinicians / Providers
Give your clients a Boost! Invite them to share their progress with you through our sync with a counselor feature. Clients get the choice to opt-in to share their information from the app. Together you can review Wellness Assessment data to track their progress and engage them between sessions with courses and CBT based tools.
Boost supports collaborative communication between you and your client by using the power of their own real-time data to evaluate patterns and progress together.
Refer students to Boost even once therapy is complete to help them maintain the growth they achieved in treatment.
For Directors / Administrators
Use aggregate data for better overall insights and care strategies campus wide and with counseling center clients. See how many students are improving their mental health by using WellTrack Boost.
Boost is great to recommend to students at the front end of your stepped care model and can assist with waitlist management. Students can get access to Boost immediately and start working at their own pace.
Not every individual needs one-on-one therapy. Students with mild symptoms can benefit from using a self-help program that is integrated with your stepped care model.
Integrate your on- and off-campus resources for academic, financial, health and wellness, substance use, safety and security, and sexual violence into Boost for seamless access through customized suggestions.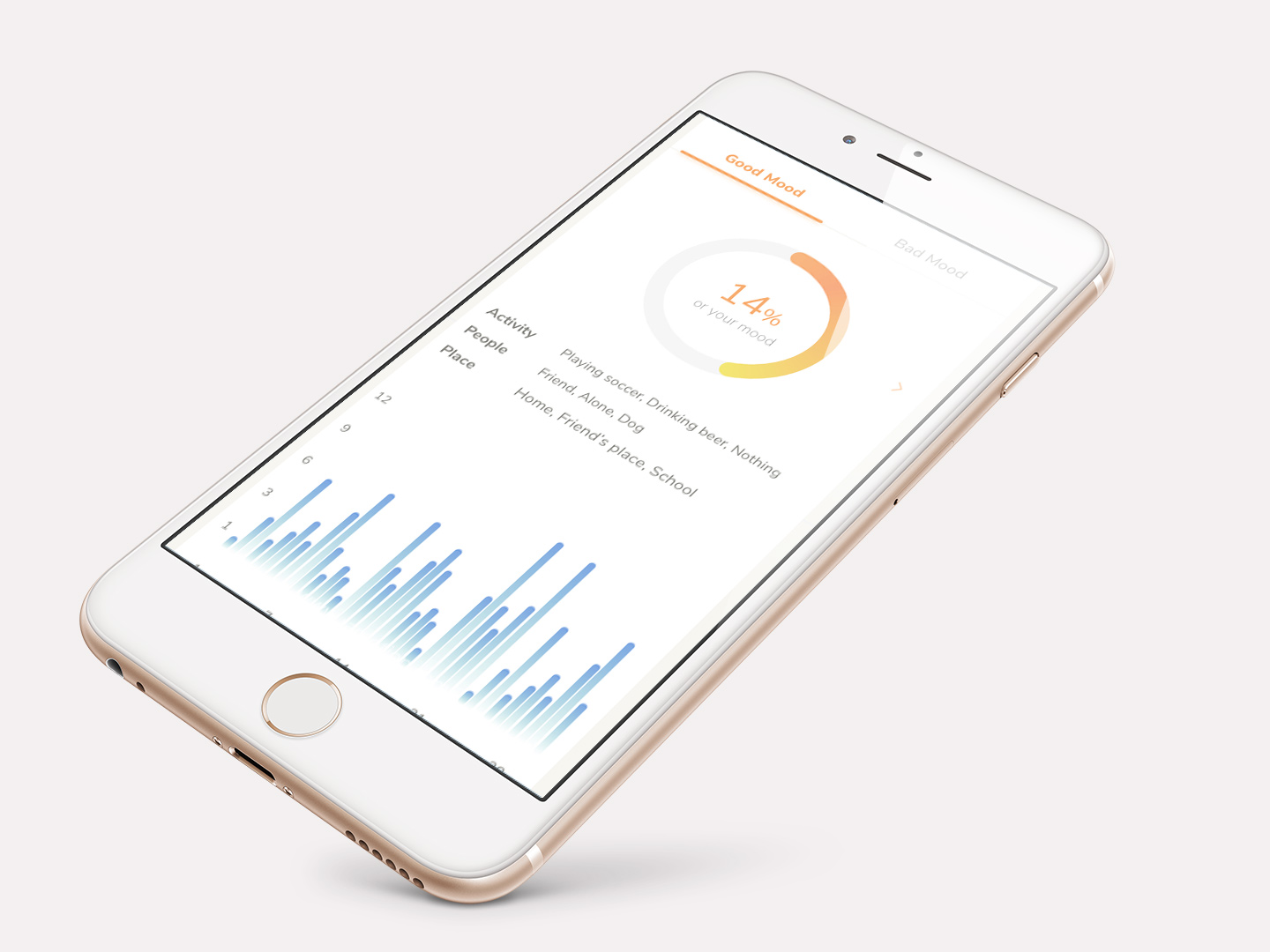 WellTrack Marketing
WellTrack Boost supports you with on-campus promotion through a package of customized digital and print marketing materials.
Posters: Display these in the counseling center and other high-traffic areas on campus.
Access Cards: Small cards that contain sign-up instructions for Welltrack Boost. Hand these out to students directly or distribute at tabling events.
Email: Use our formatted file to send group emails to students announcing that Boost is available and how they can benefit.
Social Media: Images sized for sharing on different social media platforms. Use one of these images to add some interest to your written post about Boost.
TV screen: Images sized for adding to your communication screens around campus.
Banner: Give your social media profiles and websites a boost by adding a Welltrack Boost banner that links to your sign-up page.
WellTrack Boost Logos: You can use different variations of our logo to link to your Boost sign-up page on your website or to add to other websites.
You can download any of the files in the digital marketing kit and use them to print your own materials as well.